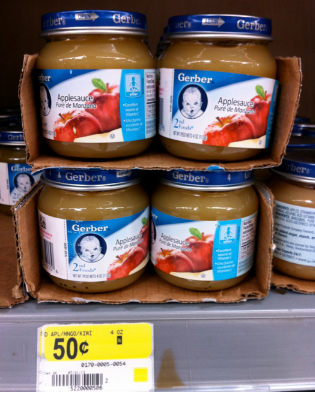 Heads up!  If you still buy jarred baby food and shop Walmart you'll be interested in getting more sunday papers or ordering your coupons online in order to get more of the $1/2 Gerber or Gerber Graduates Product coupon coming out in the 9/8 Redplum Insert.  You'll be able to grab FREE baby food after coupon!  Here's how:
Gerber Baby Food -psa $0.50 each
Buy 2, Use $1/2 Gerber or Gerber Graduates Product, exp. 9/30/13 (RP 09/08/13)
2 FREE after coupon!

This coupon doesn't come out until the 9/8 newspaper in the Redplum Insert and I would double check it's in there before I would by multiple papers.  It may end up being a regional coupon.
Pricing and availability may vary by region.  Take a look at other Walmart deals here.  Other retailers have similar pricing so check there as well.
Thanks Wally World Woman