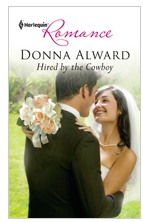 You can download 18 Harlequin Romance Novels for free right now.  Harlequin announced last week that it would make its book titles available as ebooks.  Therefore they are giving readers a chance to check out 18 of its book titles for free.  Just click on the image of the book you want to download.  You can then choose to skip the small survey (scroll to the bottom) and proceed to download your book in pdf or epub format.
I believe you can read these formats on Nook or Kobo (Sony reader as well?) only.  Don't forget that you can download the Nook app for PC, Mac, Android, Iphone and ipad for FREE.
Update: If you click on the link above and follow the download process on the device you want to use to read (ipad, iphone or whatnot) then it will download the file on the device and then it will ask you what you want to use to read it.  I just did it on my iphone and it actually gave me the choice of opening it using the Kindle App or Adobe reader app.  I chose Kindle and it opened the book.