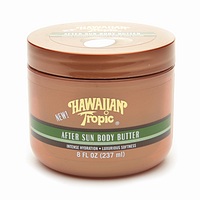 Get a free sample of Hawaiian Tropic's Body Butter or Sheer Touch Lotion SPF 15 from Walmart.  In addition you can get a $2 off manufacturer coupon here.  Expect register rewards and extra care buck deals on sun protection products to pick up in the next couple of months.  This coupon may come in handy then.
While you are visiting the Walmart website you may also claim your free sample of Kotex Ultra Thin Overnight with Wings.
Yahoo Green is also offering a free bag of popcorn via mail while supplies last.  All you have to do is visit this page and click on "Get Poppin' Now!" below the picture of the popped corn.  Thanks Engineer a debt Free Life!