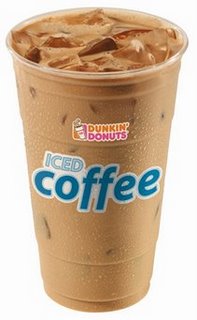 There are quite a few freebie offers available tomorrow only and I want to make sure you don't miss out on them:
Ben & Jerry's is offering a free ice cream come at participating locations tomorrow 4/21 only.  The freebie will be available from noon until 8pm.  Oh, how I wish there was a location near me.  To find a location near you check here.  Thanks Moneysavingmom!
Dunkin Donuts is offering a 16oz cup of iced coffee for $0.50 only, tomorrow 4/21 only.  Thanks Coupon Cravings!
Don't forget about the free sample of Nature's Source All Purpose cleaner that's available every week this month.  The new sign up period starts on Tuesdays.  So, sign up early tomorrow to make sure you get yours.
This is the second to last week to get your free tote from Earthbound Farms.