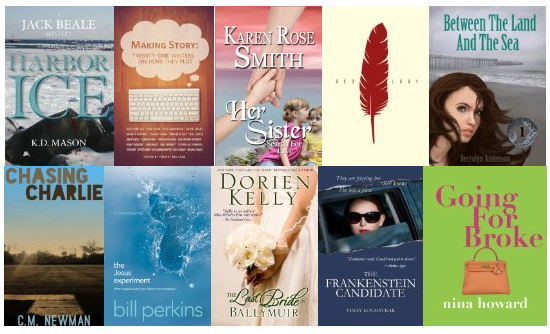 Thanks to my friend and fellow blogger over at Jessica's Coupons you'll be able to check out this huge list of free kindle books currently available. 
Please note that Amazon changes their offers without notice, so please make sure they are still free before you start downloading them:
Fiction
Mystery, Suspense & Action
Relative Malice
Harbor Ice (Jack Beale Mystery Series)
Romance
The Last Bride in Ballymuir (Ballymuir Series)
Redesigning Emma
Neighbors and More (High Rise Series)
Paranormal, Fantasy & Science Fiction
Dark Seraphine (The Seraphine Trilogy #1)
Firecracker
Christian, Religious & Historical
St. Anne's Day
Chasing Charlie
Contemporary
Going For Broke
Her Sister (Search For Love series)
Red Lory
Classics

Children's
The Brave Little Wiener Dog (Little Readers #1)
The Worry Glasses: Overcoming Anxiety
Alphabet Fun Children's Rhyming Picture Book (Children's Fun Reading)
Feebee Mcgee on Planet ABC
When I Dream, I Dream of Puppies! (When I Dream Series)
Ladybug Blue (Ladybug Color Series)
Be Quiet Night! (Sweet Dreams Bedtime Story, book 5)
Petal Loves Springtime (Petal the Owl)
Preteens
Clive & Brie
The Curse Of The Zombie Zoo
Prince Ezrick and the Morpheäs Curse
Young Adult
Freaky Deaky High: Killer Ride
Between The Land And The Sea (Marina's Tales)
Twin Souls (Nevermore, Book 1) – A Vampire Hunter Novel
What Happened in Witches Wood (Class Heroes)
Non-Fiction
How to Declutter Your Home and Coordinate Your Life Fast: The Ultimate Guide to Complete Organization
The Jesus Experiment: What Happens When You Follow in His Footsteps?
Control Your Time: Proven Time Management Methods to Increase Focus and Productivity Right Now
MAKING STORY: TWENTY-ONE WRITERS ON HOW THEY PLOT (TWENTY-ONE WRITERS #1) (THE TWENTY-ONE WRITERS PROJECT)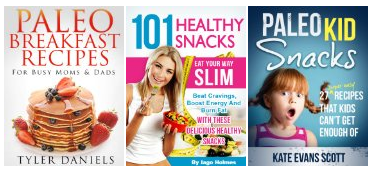 Cookbooks
Paleo Kid Snacks: 27 Super Easy Recipes that Kids Can't Get Enough Of
Gluten-Free Slow Cooker Recipes: Quick, Simple and Scrumptious
Paleo Breakfast Recipes: For Busy Moms and Dads
______________________________________________________________________________________________________
Remember that you do not need a Kindle e-reader to be able to read this book. You can read it on your PC, iPhone, iPad
, Blackberry and Android. Just download for free the appropriate application to be able to do that. Amazon changes prices without notice, so make sure to check that the kindle price it is still $0.00 before you start downloading this book.