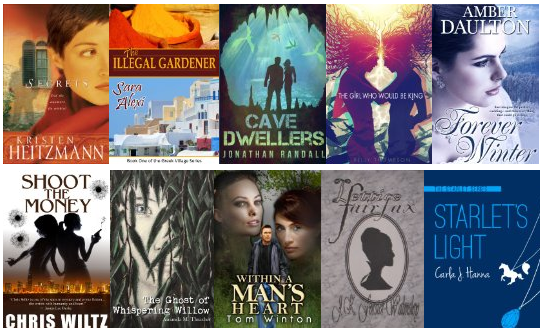 Thanks to my friend and fellow blogger Jessica over at Living Chic on the Cheap you'll be able to check out this huge list of free kindle books currently available.
Please note that Amazon changes their offers without notice, so please make sure they are still free before you start downloading them:
Fiction
Mystery, Suspense & Action
Cave Dwellers
Shoot The Money
Lettice Fairfax
Romance
Forever Winter
Within a Man's Heart
Paranormal, Fantasy & Science Fiction
The Urchin: Plague of Vampires
The King's Vampire
The Girl Who Would Be King
Christian, Religious & Historical
The Happiest Season
Contemporary
The Long Shadow
Classics
House of the Seven Gables
Children's
Jackson's First Day of Kindergarten
CloClo Poodle & Oodles of Fun on the FRENCH RIVIERA
Candy Andy and the rainbow dinner
Where Rainbow Butterfly Belongs
Princess Charleston of the Isle of Palms
Ellena the Elephant Learns why she needs to Tidy up her Toys!
The Story of a Hero, The Story of a Father
Preteens
The Ghost of Whispering Willow
Invasion of the Rubber Duckies
Young Adult
Heir to the Underworld
The Locket
Non-Fiction
Sparkly Green Earrings: Catching the Light at Every Turn
101 Frugal Family Activities for the Busy Parent
Mary Had Stretch Marks
How to Twitter: Getting Started with 30 Daily Do-ables
Cookbooks
The Great Pumpkin Recipe Book
Recipes For Gourmet Food Gifts
__________________________________________________________________________________________________

Remember that you do not need a Kindle e-reader to be able to read this book. You can read it on your PC, iPhone, iPad
, Blackberry and Android. Just download for free the appropriate application to be able to do that. Amazon changes prices without notice, so make sure to check that the kindle price it is still $0.00 before you start downloading this book.