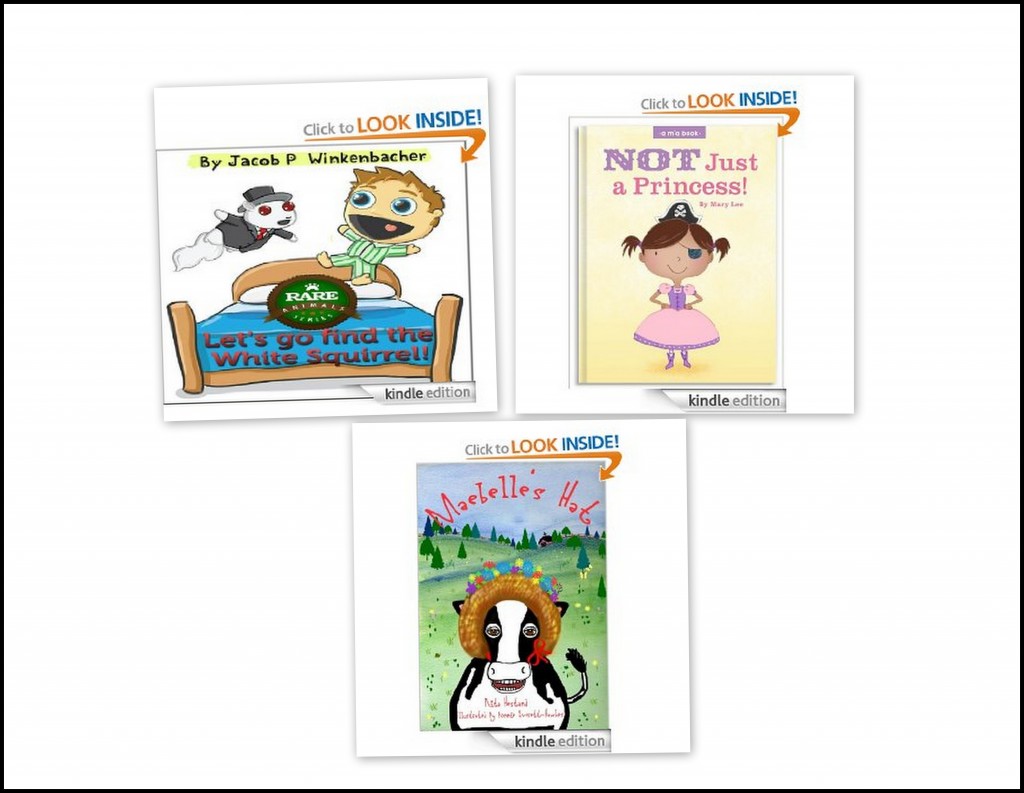 Today you can grab more top rated and highly reviewed children's Kindle books for free!  They have great reviews so get them now while you pay nothing.
[easyazon-link asin="B00843K96U"]Let's Go Find The White Squirrel! (Squirrels – Rare Animale Series)[/easyazon-link]
Let's go find the White Squirrel! For children ages 3-5.  Read all the great reviews and you'll want this instantly!
[easyazon-link asin="B008VWKZKO"]Not Just a Princess (A Mia Book)[/easyazon-link]
Mia is a sweet little girl with a big imagination. She has lots of fun playing pirate, having tea with a mermaid and flying with rainbow-swans. In this adventure filled story, a girl has no limit on what she can be.
[easyazon-link asin="B003L78146″]Maebelle's hat (2)[/easyazon-link]
Mother Hen wants all the farm animals in the barn because Nado is coming.  But little Willy, the hard of hearing duck doesn't know what a Nado is.  Everyone is finally in the barn except for Maebelle, so Willy set out to find her. 
Please note the kindle books are free to anyone at the moment. But Amazon changes their offers without notice. Please make sure it is still free before you start downloading it.
Remember that you do not need a Kindle e-reader to be able to read this book. You can read it on your PC, iPhone, iPad
, Blackberry and Android. Just download for free the appropriate application to be able to do that. Amazon changes prices without notice, so make sure to check that the kindle price it is still $0.00 before you start downloading this book.