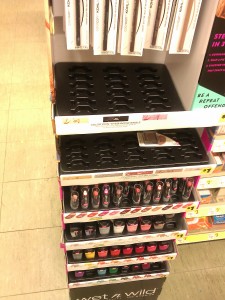 I'm loving this new coupon for $1.00 off any one wet n wild product! This coupon is valid only at Dollar General, but you can find a whole slew of cosmetics there for just a buck!
I picked up a lipstick, eye shadow and a couple of nail polishes and paid nothing! I didn't even pay tax with this coupon.
This coupon is still available, so make sure you print a couple copies. I doubt this one will last much longer!
Going shopping? Check out all of the recent coupon deals we've found!
Get grocery coupon matchups right at your fingertips with Favado!
Sign up for FREE!

Resources You Might Like:
Coupons.com