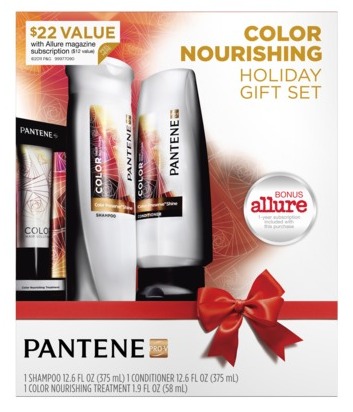 Keep an eye out for these Pantene Holiday Gift sets that Target sells in store right now.  They are on sale for $9.99  and they have a card inside to get a free subscription to Allure Magazine.  But you could instead request a cash refund for the value of the subscription ($12).  So they turn out to be better than free.You could also use the following coupons:
Buy 1 Pantene Gift Set ($9.99)
Buy 1 Pantene Hair Care Product (3.84)
Use one$1/2 Venus Embrace Razor, Pantene, Secret or Olay Body Wash Target Coupon from 9-25 RP insert
PLUS $3/2 Pantene product from 9-25-11 RP x10/31
Pay $9.83 then request for the mail in rebate
The kit includes a bottle of shampoo, another of conditioner and a color treatment.
Thanks, Totally Target!