Is Mom a tea or coffee junkie? Check out these adorable printable coffee themed gift tags for Mother's day!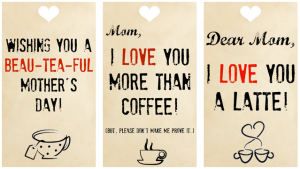 These would be perfect accompanying a gourmet coffee or tea gift!
To see all of the tags and to print the tags, head over to Cross Country Cafe. From there, just click on one of the tags and click print.