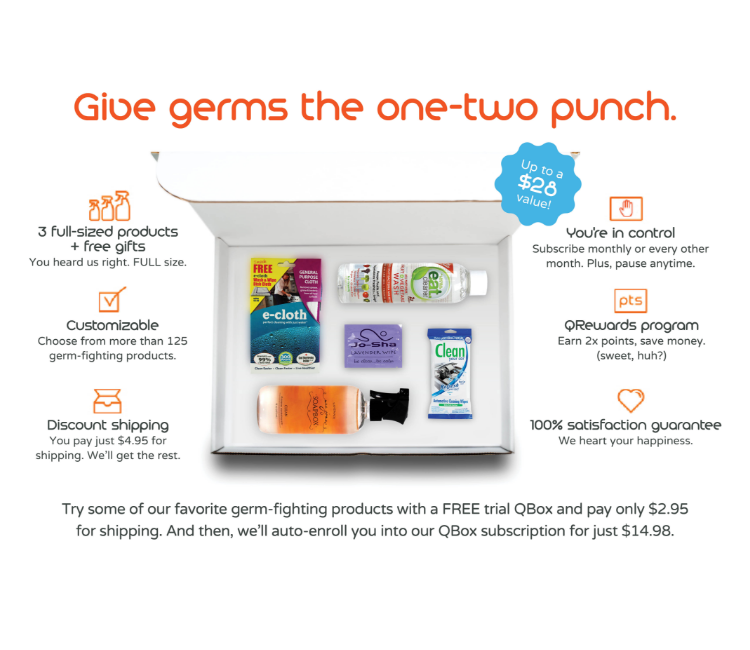 For a limited time new customers can get a FREE trial QBox just pay $2.95 for shipping! Your FREE QBox trial comes with 3 trial-sized germ-fighting products plus two bonus gifts. This month's featured brands include CleanSmart, Refresh Your Car and iKlear.
Just head over and sign up for the FREE trail QBox. You'll have the option of monthly or every other month which I love. Approximately 7 days after receiving your QBox trial your first month full-size QBox will ship. In which shipments cost $14.98 plus shipping that's $4.95. If you wish to continue you don't need to do anything.
However, you can cancel your subscription at any time by contacting their customer service number 844-376-7567 during business hours. You should receive an email before your Qbox is shipped so make sure you keep an eye on that. Once the order is processed, the cancel would take effect the following month. So make a special note in your calendar to remind you to cancel your subscription.