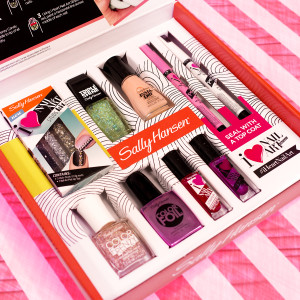 UPDATE: These are gone.
Hurry, Hurry, Hurry!! Head over and request a FREE Sally Hansen Party in a Box kit! Each kit includes 9 full-size Sally Hansen products.
The site is a bit slow right now, but keep trying. Also, if you get an error, try reloading the page. I got errors a couple of times before I snagged one, but just went back and reloaded the page with the request form.