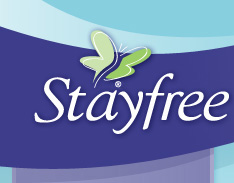 Stayfree products has a new sample offer available.  Visit the Stayfree website to sign up for a free sample of Stayfree Ultra Thin Overnight pads.  Thanks Thrifty Couple!
You can also get a free sample of Pedia Smart Oraganic Nutritional Drink or Baby's Only Organic only by doing the following:
Call 614-898-9758. This is an automated call. Press 2 for PediaSmart sample or 3 for Baby's Only Organic formula sample.
Thanks Freebie Blogger!