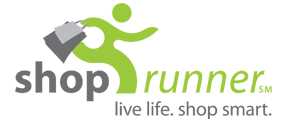 Back to school means new schedules and activities, shopping for supplies, and the return to a more regular routine. Sign up for a FREE Cozi account.  They'll send you a Cozi welcome email after you sign up – that's where you'll find your Coupon Pack promo codes.  The coupon pack includes FREE 6-month ShopRunner membership for new signups only (limited quantities), coupons and other discounts.  Check out the list here. Offer expires 8/31.
Cozi helps you coordinate and manage it all with a shared calendar, shopping and to do lists, meal planner and journal the whole family can share. Sign in to Cozi from any computer, mobile phone or tablet and no matter where you access Cozi—everyone will always be looking at the same information.
I absolutely love Shoprunner!  It saves me a bundle on my online shopping at places like American Eagle, 77kids, Aerie, BabiesRUs, ToysRUs, Drugstore.com and a ton more!  Even if you have free shipping promo codes your packages can take 7-10 days to get to you so I always use my Shoprunner account instead to get free 2-day shipping!!
Just a hint…set your account to "Do Not Auto Renew" to help keep your account from being charged after your membership expires.
This membership will come in handy at Holiday time for sure.