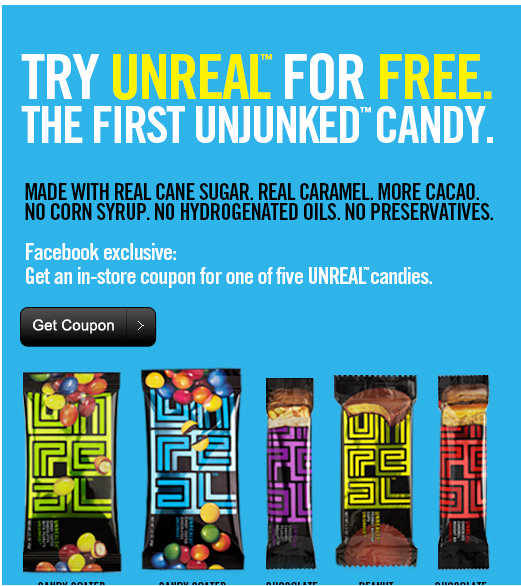 CVS is offering FREE UNREAL candy to us!  Head over to their facebook page to get your coupon!
Hey chocoholics: have you tried UNREAL™, the new "unjunked" candy with no artificial stuff? It's delicious, but don't take our word for it. Get a coupon for a FREE UNREAL™ candy here. 
You'll need your Extra Care card number and email address and they'll email you the coupon.
*Limited quantity; Coupons available while supplies last. Up to a $1.19 value. Offer valid in store only. Limit of one coupon per customer. Must be age 18 or over.