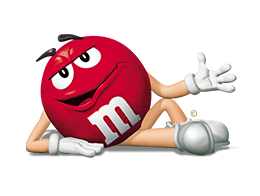 Let's celebrate the end of a short week with freebies:
Don't forget to claim your coupon for free Mars chocolate today, friday 5/29 from 9AM EST through 11:59 PM EST.  Allow 6-8 weeks for delivery of your coupon.  To claim your coupons register for it here in the time period I mentioned.
Also, don't forget that Burt's Bees is giving away 1,000 Lip Balms everyday after 9AM EST.  These are going quickly.  If you don't get it today, I think the weekend will be a good time to try to get it.
Don't miss the Free Ice cream event at Walmart this Saturday May 30th.
Free small coffee at Borders this weekend with this coupon.  Coupon expires 5/31.  Thanks Indymoney!
Free bottle opener from Blue Moon Brewery when you join their Blue Moon Crew.
Free sample of Yogi Teas.
Happy Friday!