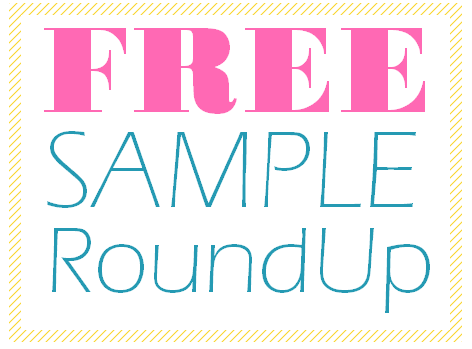 Friday is finally here, and it's been a long week, to say the least! I don't know about y'all, but it's been pretty hectic around here! I am so ready for the weekend, so I can kick back around the fire and enjoy some much needed family time.
We've found some great deals this week, and even some great freebies. I don't want any of you to miss out on the oodles of free stuff available this week, so here's your Friday Freebie Roundup!
Many of these offers have been posted throughout the week, but some are new additions. I've also put some of my favorite freebie offers in bold, so you don't miss them. If you're on a computer, you can also open each of these offers in a new tab, so you can easily come back to the list. To do this, just right click on the link and choose "Open in New Tab". Or, hold down your ctrl key on your keyboard and click on the link.
Enjoy and have a great weekend, everyone!
Enfamil Family Beginings – Up to $325 in Free Gifts!
SheSpeaks – Possible Free Box of Tampax Pocket Pearl Tampons
Free Sample of derma e Microdermabrasion Scrub – 1st 8,000!
Free Sample Pack of Garnier Fructis Brazilian Smooth Haircare
Free 8×10 Traditional Sheet at Target Portrait Studio
Free Sample of Sanne Tea Loose Teas
Van's – FREE Gluten Free Crackers at Target with Coupon
Free Subscription to Better Homes & Gardens Magazine
Free Sample of Rachael Ray Dog & Cat Food!
Try a Brushee Pocket Sized Toothbrush for Free!
Free $30 Schoola Credit + Free S&H = Free Kids & Women's Items
Free Appetizer with the Margaritaville Fins Up Club!
Free Sample of Biotherm Homme Aquapower Gel & Eye Hydrator
Free Subscription to Entrepreneur Magazine
Free Samples of Similac Go & Grow + $40 in Coupons!
Free Sample of Depend Night Defense
Free Premier Protein Bar or Shake!
Free Regular Sub at Jersey Mike's
Free 4oz Country Chic Paint Coupon!
Free Subscription to GQ Magazine – 1st 10,000
Moms Meet – Free Hodgson Mill Sorghum, Quinoa & Brown Rice
Free Ball Park Angus Beef Franks (Twitter)
Free Samples of Bragg Delight Seasonings & Nutritional Yeast
Free Subscription to Family Circle Magazine
Free Sample of Truvia Sweetener
Battlefield 4: Second Assault – Free for PC & Game Systems
Sony Rewards – Tons of Free Point Codes!
Free 2016 Apple Camp 3-Day Workshops for Kids!
Free Year of Angie's List Membership!
Free ASPCA Pet Safety Magnet & Window Decal!
Free $10 Amazon Gift Card for Android Users
Apple Settlement – Check Your Amazon Account for Free Credit!
Free 9/11 Day of Service Lapel Pins
Kids Can Earn 10 Free Chuck E. Cheese Tokens
Free Tickets to a Screening of Mike and Dave Need Wedding Dates
Free Album Download -Jason Mraz We Sing We Dance We Steal Things