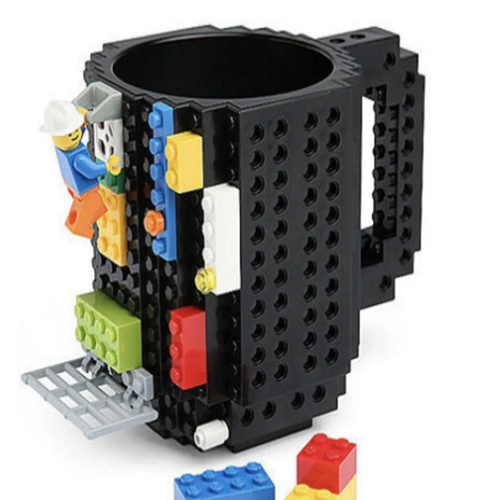 How cool is this!?!! Head over to Jane and get one of these Build-On Brick Mugs for Only $12.99! (Reg. $29.99). These are too fun! I know a couple kids in my family that would LOVE this. Heck, quite a few adults as well!
Features:
Material: food grade non-toxic plastic.
Each cup comes with a bag of accessories (3-4 random blocks).
There are standard interfaces on cup's body and handle. You simply choose blocks that you like, stand them on it and create unique designs!
This cup is compatible with LEGO, PixelBlocks, Mega Bloks, KRE-O and K'NEX, etc. building blocks.
Capacity: 12oz.