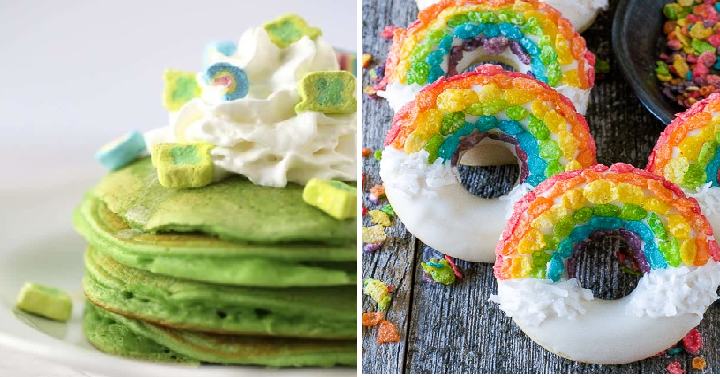 St. Patrick's day is coming on Saturday, March 17th. Since this year it lands on a Saturday, I thought it would be fun to do a festive breakfast with the whole family. There are so many fun ideas but I wanted to just share a few. Here are 5 different breakfast ideas that I'm sure your family will enjoy!
St. Patrick's Day Lucky Pancakes (pictured above). These look super yummy and pretty easy too. You can get the instructions from the site here.
Rainbow Donuts. Okay, who doesn't love donuts?? They are one of my weaknesses. Let the kids decorate their own donut -which can both be a craft and breakfast. WIN WIN. You can get the instructions from the site here.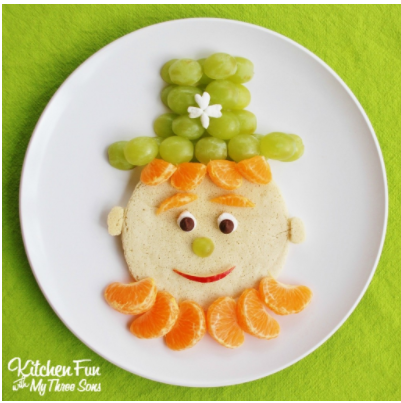 3. Leprechaun Pancakes. If you want to add some fruits into your breakfast, I'm loving this idea. Kids can make their own and eat it after. Instructions from the site here.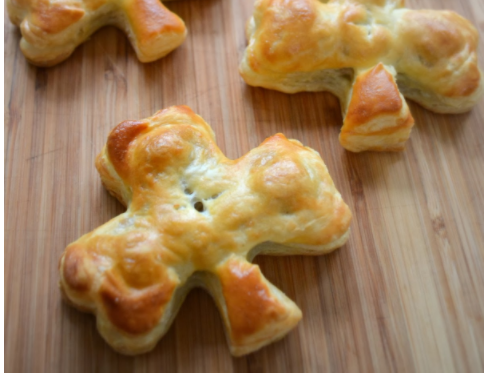 4. Shamrock Style Irish Sausage Rolls. This is something my husband would love. It is a little more than just pancakes or donuts. It has meat! You can find the instructions from the site here.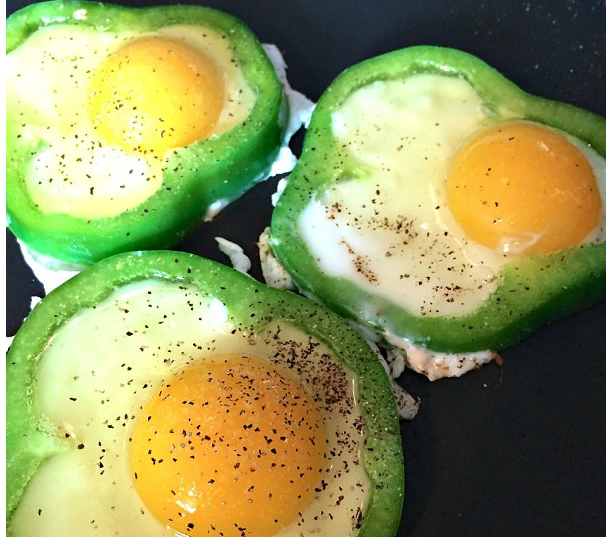 5. Fried Eggs in Green Pepper rings. If you are trying to eat healthy, this would be a nice breakfast as well. Festive and healthy all in one. Thanks to this site for the idea.
You could even combine a few of these idea. Have a sausage shamrock as well as a fried egg in the green pepper! Enjoy a fun St. Patty's day this year starting with a yummy breakfast.