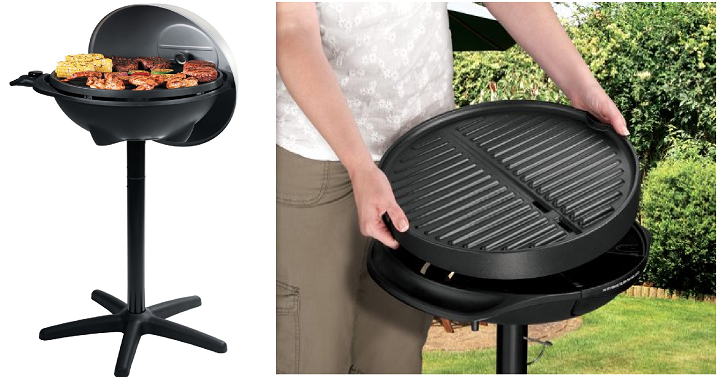 Now you can take your grilling indoors and out! this George Foreman Indoor/Outdoor Grill is just $67.86 on Amazon right now when you clip the $17.34 coupon. This grill features:
No-fuss grilling made easy, for use indoors or outside

The grill surface stands about 6 inches high; with the pedestal, it stands about 2-1/2 feet high

Uses electric heat, with adjustable range from low to high

Sloping grate base draws fat away from food to collect in easy-to-empty tray

Product Built to North American Electrical Standards
And shipping is free for everyone!