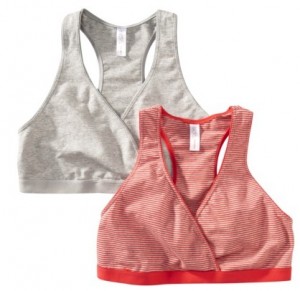 In need of nursing bras? Today only Target has these Gilligan & OMalley® Womens Nursing 2 Pk Bra in Assorted Colors for just $13 shipped. That makes each bra only $6.50. These look comfortable.
Other daily deals include:
thinksport Safe Sunscreen SPF 30+ – 3 oz. $9.99
Converse® One Star® Womens Printed Tank – Assorted Colors $10.00
All of these ship free as usual for Target daily deals.