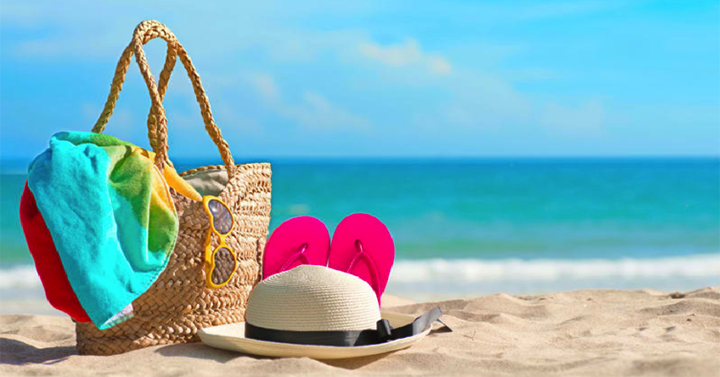 Today's winner 4/17/2020 is Joanna Wright! Congratulations! There are still 45 more winners to pick, so be sure to enter the giveaway TODAY! Check out how to enter below:
Have you heard the news? We've just created our very own Telegram group! This app is just what you need to keep up with our hottest deals! Telegram is a FREE cloud-based instant messaging and voice over IP service. Telegram client apps are available for Android, iOS, Windows Phone, Windows NT, macOS and GNU/Linux. Best of all, if you get the app version on your phone and join our group, you will receive an an alert right to your phone the second we post something HOT. This is especially helpful because things are not staying in stock for long, so this will help you get a better chance of buying the things you need most!
We also want to create some hope and help people look to having fun again! We will travel again and we will take vacations again. We can get through all of this quarantine and have fun again. We've got an exciting new giveaway with a prize EVERY DAY until the end of May!
When you join our Telegram group you will be entered to win a certificate for a stay at a participating hotel or resort!  All you will pay are taxes and resort fees (if applicable). That will save you up to $1500 on the cost of your hotel! This isn't a joke or scam, it's our way of giving back during this time! We've included all of the details about the certificate so you know exactly how it all works.
If you already are joined, you are already entered! A new winner will be picked each day until the end of May. That makes a total of 46 winners! Winners will be messaged directly on telegram so be sure to keep app notifications on!
Winners will activate their certificate by paying the taxes – currently $100 or less total. Once the certificate has been activated you will have 24 months to redeem it. This gives you plenty of time to plan the perfect post quarantine getaway!
These are currently the locations being offered:
Puerto Vallarta, Mexico: 6 days/5 nights
Cancun, Mexico: 6 days/5 nights
Mazatlan, Mexico: 6 days/5 nights
Las Vegas, Nevada: 4 days/3 nights
San Diego, California: 4 days/3 nights
Orlando, Florida: 4 days/3 nights
What if you want to bring your spouse or even our kids? No worries! The room is good for 2 adults and 2 children 12 and under. It is a standard room, however, upgrades are available. If there are resort fees, those will be paid directly to the hotel upon check-in. Weekend dates will incur some additional fees and additional dates can be added for an upgraded price. Because we are able to offer this deal at such a fantastic price, dates will only be available at least 30 days out and some dates may be blocked out. Alternative hotels are available in different places in Hawaii to accommodate the most broad range of travel dates.
You do NOT have to attend a timeshare presentation while on your trip. This certificate does NOT include airfare, food, travel expenses, etc. Also, you must live 100 miles or more away from the chosen hotel. At least 1 person traveling must be 21, and that person must have a valid major credit or debit card with a Visa or Mastercard logo, plus a valid government issued ID at check-in. There are no refunds and once travel dates are chosen, they cannot be changed.
That is a lot of information but be sure to read it thoroughly. Here is a bulleted recap of the important details:
The voucher is good for 2 adults and 2 children up to the ages of 12. At least one occupant must be at least 21 years of age and have a major credit card to check-in.
The only cost to the winner will be the taxes, which are paid before booking, and resort fees paid directly to the hotel at check-in (if applicable) and their travel expenses.
Recipient has 24 months to book and complete travel and they do NOT need to participate in a timeshare presentation.
All reservations require a minimum of 30 days advance notice for booking travel. Reservations are based on availability and blackout dates may apply. Upgrades are available and weekends may have a small additional surcharge.
There are no cancellations or travel changes allowed once travel dates are set. No refunds will be given. The voucher is non-transferable and cannot be sold or bartered.
Group travel is NOT allowed and only one voucher per household and resort/hotel is allowed.
The user must reside at least 100 miles or 160 kilometers away from the destination resort of choice.