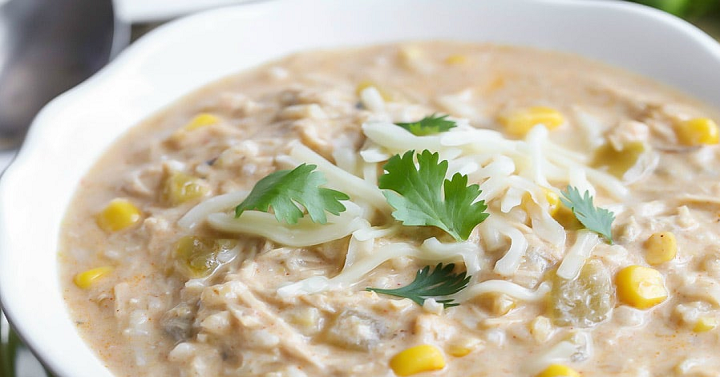 The weather took a drastic drop here in Utah which means its soup weather! This is my favorite time of the year, I love the cooler weather and especially soups. My family might not agree completely with me but I've won them over with our Go To Creamy Chicken Enchilada Soup! The best part about this soup is it made up of things I usually have on hand and in my pantry and it's a simple, easy dump soup that doesn't take much effort or prep at all! I know you're going to love it just as much as we do.
Creamy Chicken Enchilada Soup
1 8oz package of cream cheese
1 small can chicken broth (I end up adding more)
Chicken (I love using a rotisserie chicken)
1 can of corn
1 cup instant white rice
1 large can of green enchilada sauce
First you'll add the cream cheese and chicken broth to your pot and stir until the cream cheese has melted. Then add in your remaining ingredients. (Add the rice in uncooked) Stir and let simmer for about 10 minutes until the rice has become softened. Serve with tortilla chips and cheese.