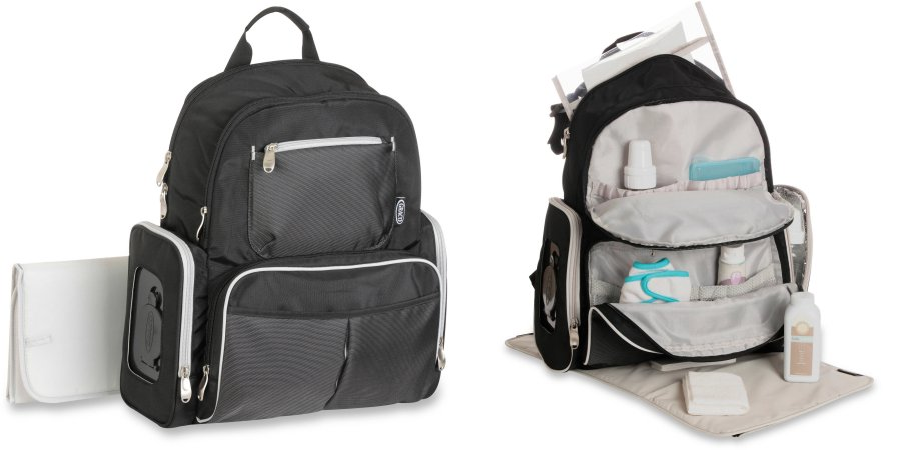 Hauling around hefty diaper bags is always a pain. When my little ones were teeny tiny, I opted for a backpack instead. It was so much easier and more comfortable than a normal diaper bag. I just wish it would have had a little bit better organization. This Graco Gotham Collection backpack diaper bag with Smart Organizer System would have been just perfect!
WalMart has the Graco Gotham Collection Back Pack Diaper Bag with Smart Organizer System Black marked down to only $25.49 right now. Plus, if you pick it up at your local store, you'll save an additional $2.57, which drops the price even further to $22.92!
A large interior compartment featuring separate storage compartments and a zip-close pocket will safely hold your bottles, clothing, wallet and keys. The Graco Smart Organizer System (SOS) features an easily accessible Wipes Case Dispenser, Exterior Insulated Bottle Pocket (can handle 2 bottles) and separate pockets for diapers, pacifiers and more. It is also comfortable and convenient to carry. Padded and adjustable shoulder straps with a padded back make this the most comfortable backpack you'll find. A reinforced top handle gives another carrying option. The fabrics are durable and fashionable, featuring solid and dobby dots. A coordinating removable Diaper Changer Pad is included.