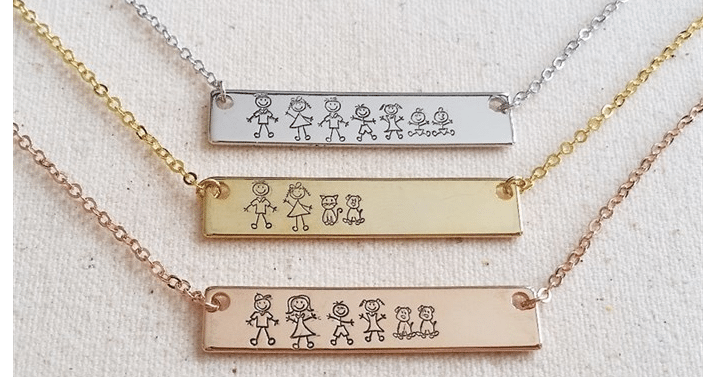 Can we all use a fun necklace to add to our fall wardrobe? Yes please! A fun family necklace like this would look good almost everywhere and anywhere! These are just so cute! I love the characters – there is room for 8 of them!
Check out the Hand Stamped Family Bar Necklaces on Jane! They come in 3 tones and 4 finishes! I can't believe how cute these are and they are a great deal at just $3.99!
Hurry and get yours because they are gone when they are gone! Grab one before they sell out!