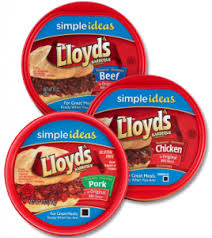 This coupon disappeared for a while, but I just found it again iunder zip code 77477!
$1/1 Lloyd's barbeque tubs product
The single serve tubs are frequently on sale at my Tops Markets grocery store for just $1. Since there are no size restrictions on this coupon, you may be able to pick up some FREEBIES!
Let us know if you see these single serve tubs anywhere else!
Going shopping? Check out all of the recent coupon deals we've found!
Resources You Might Like:
Coupons.com