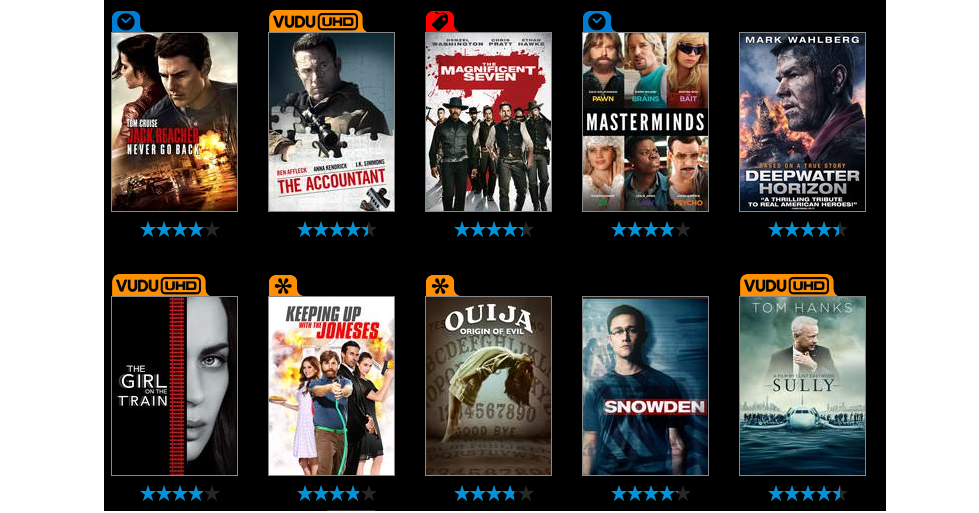 Awesome, just in time for the weekend! VUDU.com is offering FREE $5.00 Credit for a limited time! To get this offer you'll need to sign into your account (or create a new one) and select "redeem movie credits" in the drop-down menu under "services" at the top of the page. Then enter the promo code SQUAREDCIRCLE to receive your free $5 credit!
PLUS, if you're a new user, you should receive an offer for 3 rentals for just $.99 each once you're signed up (watch your email). This promotion has to be used within the first 7 days but with the $5 credit and the $.99 movie rental promos, that should be difficult to do.
**Please note: you'll need to create an account and enter payment information in order for the $5 credit to apply.