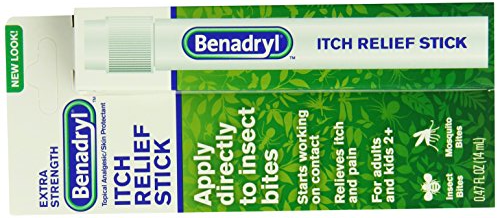 Benadryl Itch Relief sticks are so handy to have on had, especially during the summer when the stinging and biting buggies are out in full force! We can get an awesome deal on them at Target right now too! Buy three and get a $5 gift card, plus use some coupons!
Buy (3) Benadryl Itch Relief Sticks @ $2.42 each ($7.26)
– Use (3) $1/1 Benadryl Topical Product Coupon and/or $1/1 Benadryl Product (04/02 SS)
– Pay $4.26 out of pocket
– Get a $5 Target Gift Card
Final Price: FREE wyb 3!!