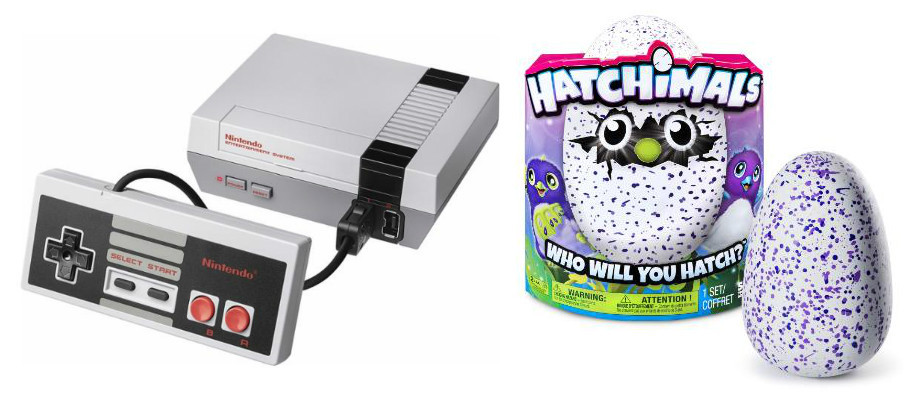 Ok guys! I know a lot of you have been trying to get a Nintendo Classic Game and/or a Hatchimals toy….but these HOT items usually sell out super fast!
 Well, rumor has it that Toys R Us stores will be restocking BOTH of these items tomorrow, December 4th! This may not be the case in every store, but there's a good chance many stores will have a new supply of these HOT items available! It looks like there will be a limit of 1 item per customer as well, so keep that in mind if you're needing more than one of each. Consider recruiting a shopping buddy!
I personally contacted several stores around me and they DID confirm that they would have BOTH of these items restocked! I know it's late and most stores are closed by now, so if this is something that you're still trying to get, I HIGHLY recommend you go to your local Toys R Us store when it opens at 8am! Or at least give them a call to confirm! This may be one of the last times you'll be able to get your hands on one of these
HOT
items before Christmas!