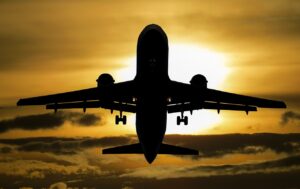 Vacations are so great. They can be an absolute blast, they are memory makers and oh my goodness, sometimes you just really need a break from the everyday rut of work and responsibility. It's okay to acknowledge this. 
The thing about vacations though is that they can get very expensive, very fast. Vacations don't do much for you if the cost of them just creates more stress. Learning how to plan a vacation on a budget is key, my friends. It's easier than you might think.
How to Plan a Vacation on a Budget
Be flexible with Your Dates
If you have some flexibility in when you take your vacation, then you can save big!! Obviously, its easier to take a trip during holiday weekends or the kids vacations from school, but that's when everyone is vacationing and the resorts don't drop their prices for those times, I assure you. If you are willing to go at different times, you'll be shocked and how much you'll save. 
Check Out Google Flights Explore
Again, this is going to require that you are flexible with your dates, but Google Flights Explore is an amazing way to find some seriously cheap airfare! You just simply type in your nearest main airport and see what deals pop up. You can search for 1 week trips or weekend ones and you can choose the next 6 months as a whole or you can choose the next six months individually. I live on the West Coast and have found trips to Florida and other Eastern states (round trip!) for as low as $150. I also often find tickets (again, round trip) to places such as Vegas, Phoenix, Denver and Los Angeles for anywhere from $40 to $99.  
Plan a Road Trip
Unless you have found some of those $40 round trip airfare trips we just talked about, road trips are almost always going to be cheaper. Check out the areas within a 3-6 hour drive around you. Is there anywhere you'd like to visit? Just because it's close doesn't mean you can't have an amazing time.