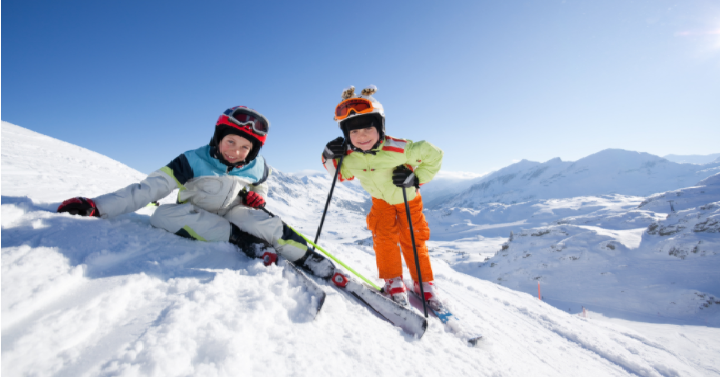 If you live in a snowy climate where skiing is available, then you'll know how expensive it can get! By the time you buy the or rent the skis/board, boots, accessories and the tickets it adds up. We have a family of 6 so skiing is definitely an investment, but so fun. If you want to begin skiing then here are some money saving tips to save money on ski rentals & tickets.
Watch for lift ticket "specials" for each day of the week. I know a few resorts that do date night deals, family night deals, kids ski free days. Check websites before you go and notice that the spring months will have cheaper prices. Be sure to search for coupons at your local resort as well. A little research will go a long way.
Check out the package deals if you are considering staying overnights. These packages will include lift tickets as well as lodging and even entertainment at some resorts. This way you won't be buying everything individually.
Purchase ski tickets in advance. If you know the day(s) you will be skiing then buy them early. You will save money the earlier you buy them. You'll notice that if you buy them the day of, they will be more money.
Saving money on your ski equipment- check out your local university. Did you know if you live in a skiing community some  universities rent out gear? We went to Weber State University which is near where we live and we were able to rent skis for our kids for cheaper than any other ski rental shop. So cool! Check a university near you.
End of year clearance sales. Did you know that a lot of store start putting their ski gear on clearance starting in March? That's when I get my stuff to finish off the ski season now or to start the new ski season next Winter. It's the best time to grab new clothing, coats, gloves, hats, skis and more. So shop your favorite brands and save!
Shop on Facebook Market Place or local classifieds. If you want to buy some ski gear, then be sure to check these places first. Especially right now in the Spring, people will be selling items they didn't use this year. So it's a Win-Win!