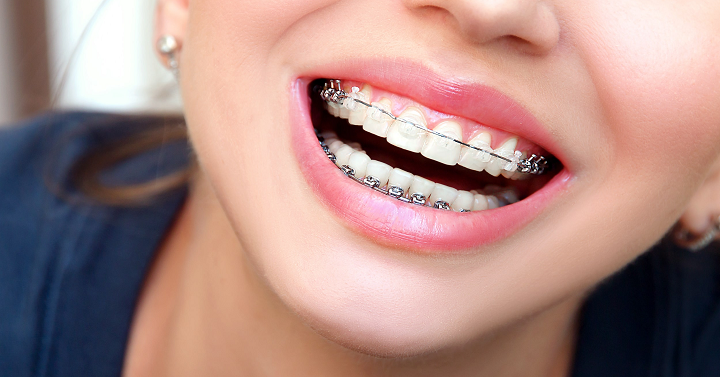 Well, we have stepped into the world of braces. Fortunately, both my husband and I have never needed them but that's a different store for our daughter. You could say I had a little bit of sticker shook when I saw how much it was going to cost us so I needed to do a little research and make sure we were saving anywhere we could. Here's a few things I learned and ways you could save on braces as well.
Start early – make sure you're making regular visits to your dentist. They'll be able to tell you when is the best time to start going to the orthodontist. Depending on the situation, some children can avoid having to go through 2 rounds of braces by getting them on early enough. While this isn't the case for everyone it could be for you.
Compare prices on braces – Most places offer a free consultation so take advantage of this offer and shop around. Get several different estimates so you can be sure you're getting the best pricing for your area. Keep in mind you don't just want to look at the final cost, be sure to take in account what's included in your quote (adjustments, permanent retainer, repairs, etc)
Ask for discounts – this is out of my comfort zone and maybe it is for you too. But when it comes to saving large sums of money, it's worth it to step out of that box. Many times they'll run promotions on their Facebook page or you could get a discount for referrals, so speak up and see if they have any kind of discount.
Use your flex spending account – if this is an option with your insurance you're in luck. The money in your flex spending account is all pre-tax money. So putting the maximum amount of money you can into your flex spending could save you upwards of 35% off.
Pay for your braces with cash upfront – most of the places we checked out offered a discount for paying cash upfront. They offer this because it saves them money and they're not having to hunt you down for payments. The highest percentage off we were offered was 5% but every penny counts.
Set up payment plan – if paying cash upfront isn't an option for you then look at setting up a payment plan. All of ours offered zero percent financing with only a fraction of it paid upfront. This way we can pay as well go without having to pay any extra.
Check your area for a local dental school – do you have a college that offers a dental program near you? Checkout their rates. You'll find they usually cost 1/2 the usually amount and besides having to have a longer appointment time it could be worth the drive.
Do you qualify for free braces? – Smiles Change Lives is the program you'll want to look into. To qualify your child must be between the ages of 7-18 years of age, have good oral hygiene and no unfilled cavities. They help those who have moderate to severe needs for braces. (The family must meet the SCL Financial guidelines to qualify) To find out more about Smiles Change Lives go here.