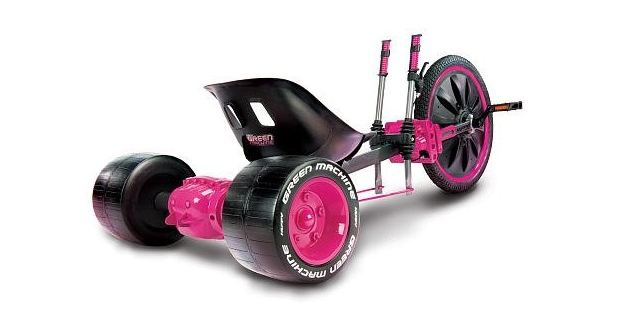 It's a Green Machine, but it's pink! Just the thing for some girly racers out there!
If you've been scouting out super fun spring and summer toys, head over to eBay right now, and score the pink Huffy Green Machine for only $89.99 with FREE shipping!!
The legendary Green Machine spins, slides and glides its way into a new generation. The first 180° spin is heart-pounding. The long slides, drifts and skids are head-turning. The ride is all-around game-changing!