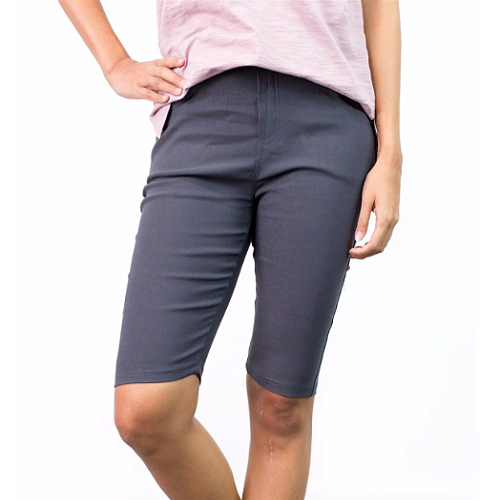 I love when these come around! They are the BEST shorts! Right now, you can grab a pair of these super cute Jegging Bermuda Shorts  for Only $14.99! (Reg. $30). On those warm summer days, reach for these super stretchy Bermuda shorts! We aren't kidding when we say they are the comfort of a legging in a short! 13 Colors!
DETAILS: 
Mid to high rise, super stretchy 5-pocket Bermuda shorts.
Fabric Content: 60% Cotton, 35% Rayon, 5% Spandex
Care Instructions: Hand wash cold, hang dry.
SIZING + MEASUREMENTS: 
Small (0-4): Waist: 27″, Length: 20 3/4″, Inseam: 10 1/2″, Rise: 10 1/4″
Medium (6-8): Waist: 29″, Length: 21″, Inseam: 10 1/2″, Rise: 10 1/2″
Large (10-12): Waist: 30″, Length: 21″, Inseam: 10 1/2″, Rise: 10 1/2″
X-Large (14-16): Waist: 32″, Length: 23 1/2″, Inseam: 11″, Rise: 12 1/2
1X-Large (16-18): Waist: 33″, Length: 23 1/2″, Inseam: 11″, Rise: 12 1/2″
2X-Large (18-20): Waist: 33″, Length: 23 1/2″, Inseam: 11″, Rise: 12 1/2″
3X-Large (22-24): Waist: 35″, Length: 23 1/2″, Inseam: 11″, Rise: 12 1/2″