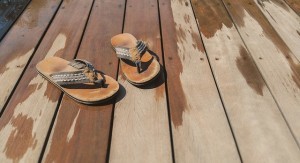 Are you excited for your kids to be home during this Summer?  I am.  I am definitely one of those mothers that dreads school time, because I love when they are home.  I definitely like to keep them busy though to prevent the dreaded fights. So, how can we stay busy during the Summertime without spending a fortune?  Well, these tips should help you plan.
Take them on a park trip.  This one is a classic, but a good one.  Take your kids to the park and just play.  They will love it and it costs nothing.  What kid doesn't love going to the park?
Take them to the Library.  The library has countless learning opportunities and they offer free reading programs through the Summertime which provides lots of entertainment opportunities and often lots of fun prizes for your kids to win.
Do arts and crafts at home.  Set up a craft table and hit up the dollar store for fun crafts on a budget.  You can paint, draw and so much more!
Have movie nights.  Summertime provides lots of opportunities for movie nights with the kids.  Get a popcorn popper and turn on Netflix and you and the kids can snuggle up and enjoy some time together.  If you don't have Netflix, you can cheaply rent movies at Redbox or even at your local library (since you are going to be there anyway…).
Road trip season.  Okay, okay, road trips are not exactly free since you have to pay for gas, but taking a road trip can be super cheap if you pack your own food and don't hit up the tourist traps.  Stick to natural areas such as parks, beaches and lakes and you will find tons of fun for cheap!