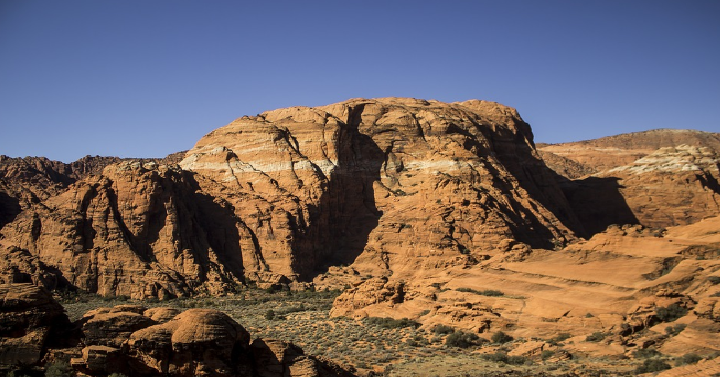 St. George, Utah is a popular destination throughout the year. We love going down in the spring when we are antsy for blue skies and warmer weather. Every year we meet up with family to spend a few days together. That means we have a lot of kids, which makes our activities very kid friendly. Here are 5 kid friendly spots you need to check out the next time you are in St. George, Utah.
Snow Canyon State Park. There are so may different hikes to go on at this state park. One of our favorite is the Butterfly trail. It's perfect distance for younger kids.
Pickle Ball Courts. Have you heard of pickle ball? It's becoming more and more popular. St. George has many spots around that you can play for FREE. So grab some paddles and balls and go play.
Pioneer Park. This park has a large trellis pavilion with two barbecues and fire ring, several smaller picnic areas with tables, two with metal trellis pavilions, and a separate fire pit with an amphitheater. It's a great one to see the view of St. George below. Walk around and enjoy the red rocks.
Thunder Junction Park. This park includes complete wheelchair accessible playground equipment, climbing wall, an "erupting" volcano, splash pad, and a "roaring" C.P. Huntington 1/4-scale train on a 2,700-foot track. My kids LOVE this park.