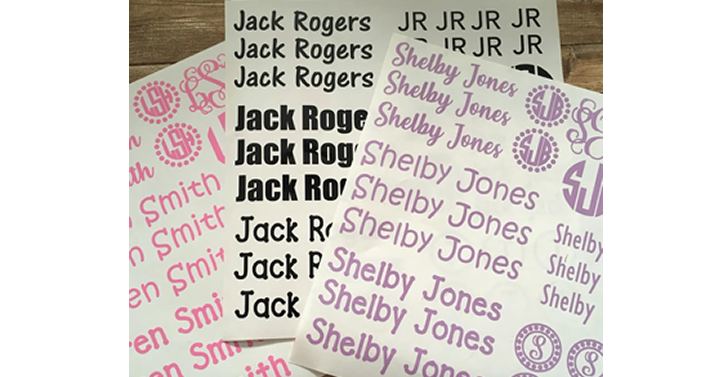 Do you know someone who needs to label some of their things? Or maybe you could use some name labels at home? These cute name decals would be perfect! They are so cute and would make any kidlet happy! There are 38 colors and 2 styles!
Check out the Kids Name Decal Sheets on Jane! These are super popular and they are priced crazy low at just $7.99!
Hurry and get yours because they are gone when they are gone! Grab one before they sell out!