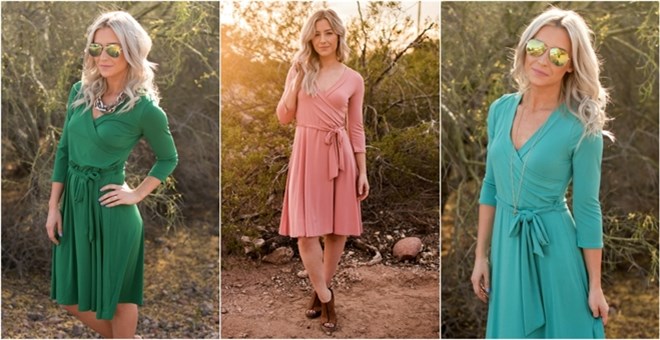 If you're looking for a go-to summer dress, look no further than this knee-length luxury wrap dress on Jane! Even if fashion isn't your strong point, looking stylish was never so easy! This chic faux wrap dress will become the new staple of your wardrobe!
The classic silhouette of the dress with a tie around the waistband creates a flattering look that can be dressed up or down with accessories and shoes. We love wearing ours with wedges or flats, and layering with a statement necklace.
Shipping adds $4.99 for the first item and $2.99 for each additional item.