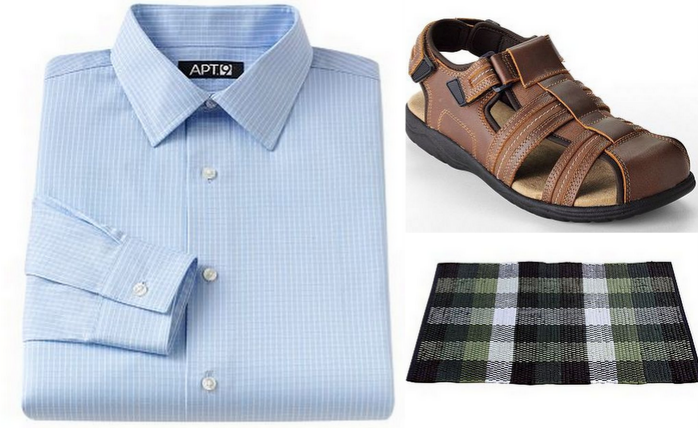 Holy smokes! Lots of amazing clearance deals at Kohl's right now!  Quite a few of the items on the clearance section are as much as 90% off.  Check out some of these finds:
Apt. 9® Slim-Fit Patterned Spread-Collar Dress Shirt now $4.50 original $45.00
Croft & Barrow® Sandals now $6.00 original $60.00
Gorilla Checkered Rug now $2.99 original $29.99
Urban Pipeline® Patchwork Plaid Cargo Shorts now $4.60 original $46.00
Urban Pipeline® Phys Ed Premium Tee now $2.80 original $28.00
SO® Palm Tree Dress – Girls Plus original $38.00 now $3.80
Mudd® Plaid Cargo Shorts – Girls' Plus original $34.00 now $3.40
Mudd® Cuffed Belted Utility Cargo Shorts – Girls' Plus original $34.00now $3.40
Make your deals even better with the following codes:
Free Shipping No Minimum with Code FREE2SHIP (thru 9/25/12)
20% off During Kohl's Friends & Family Shopping Days with Code SEPTFRIENDS
The Kohl's website is kind of getting hammered right now. So make sure to search for the exact text I have provided above. Or head to the clearance section to do some deal hunting on your own.