The Kohl's Black Friday Sale is LIVE! And the boot deals are HOT!
Right now we have a 15% off code that will be active during the Kohl's Black Friday sale. There will not be a 30% off code.
Percent Off Codes:
Take an extra 15% off – NOV15 – valid 11/23-11/27
Free Shipping on $50. No code required.
or
Buy online and pickup in store.
Kohl's Black Friday Kohl's Cash – Once a year amount!
Earn $15 in Kohl's Cash for every $50 you spend from 11/23 – 11/29. (Redeem 11/30 – 12/6.)
Kohl's is by far one of the most poplar Black Friday sales! There are great deals, great discounts and the ever popular "Earn $15 in Kohl's Cash for Every $50 You Spend"! That amount of Kohl's Cash only happens for Black Friday. The best deals sell out FAST so make your purchases now!!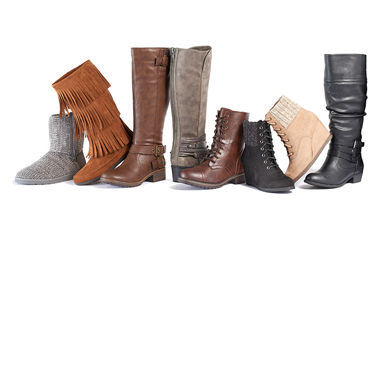 All of these great boot styles are just $19.99! Lots of colors!
*$16.99 after the 15% off code PLUS earn $15 Kohls Cash for every $50 you spend!
KOHL'S BLACK FRIDAY SALE!!!