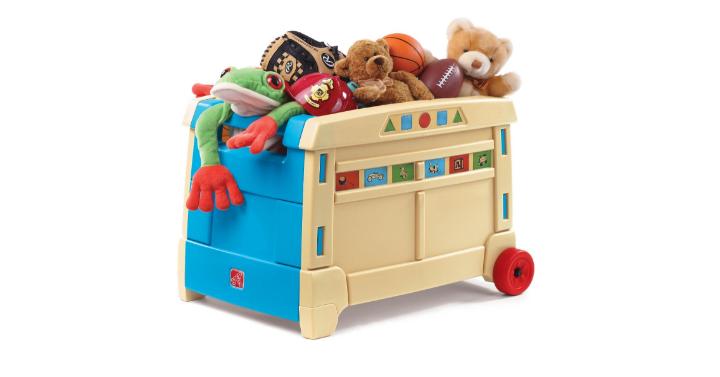 Here's another awesome storage deal from Kohl's! Right now, Kohl's has a special Buy One, Get One 50% off on select kids' toy storage items. Cardholders can get TWO of these adorable Step2 Lift & Roll Toy Boxes for only $46.18! Here's a breakdown of the deal:
Add (2) Step2 Lift & Roll Toy Box currently priced at $54.99 each. Total drops to $82.48 after B1G1 50% off promotion
Enter promo code COCOA30  to save 30% off your entire purchase
Enter promo code STORAGE20 to save an additional 20% off select storage items
Enter promo code FREE4JAN to score FREE shipping
TOTAL after promo codes is only $46.18! Or only $23.09 each!!
This is a great way to get things organized in your child's room or in the playroom! Not a Kohl's cardholder? You can enter promo code SAVENOW to save 15% off your purchase. Make sure to select in-store pickup to avoid shipping fees. Otherwise, orders of $75 or more will score FREE shipping!