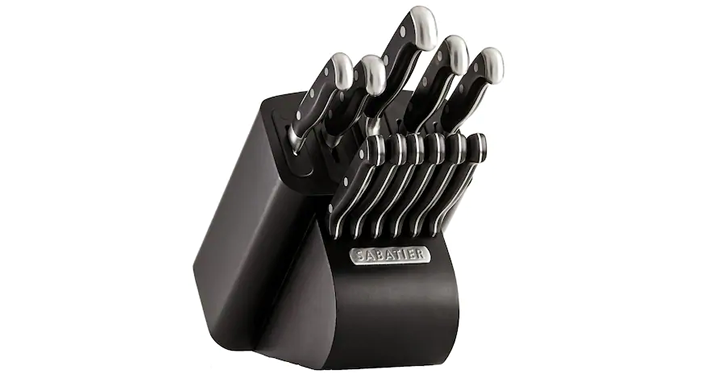 1-Day Cyber Deals – New Deals Every Day!
Kohl's Cyber Sale
Sabatier Edgekeeper 12-pc. Self-Sharpening Knife Block Set
$69.99 Cyber Sale Price (reg $169.99)
*$47.99 after 20% off code and $10 off code
SO MANY NEW DEALS DURING THE KOHL'S CYBER DAYS SALE!
Kohl's is by far one of the most popular Cyber Weekend sales! There are great deals, great discounts and now is the time to redeem your Black Friday Kohl's Cash! Right now there is a 20% off code that will be active during the Kohl's Cyber sale. There will not be a 30% off code.

Percent Off Code:
Take an extra 20% off – GIVE20 – exp 11/28
Take an extra $10 off $50 of home – SUNDAY – exp 11/25
Free Shipping on $25. No code required.
or
Buy online and pickup in store.
Have Black Friday Kohl's Cash? Redeem it 11/24 – 12/5.