If you haven't taken advantage of the extra savings at Groupon, today is your LAST DAY! Head over to Groupon where you can save up to $30 on Massages, Things to Do, Restaurants, and more! Just enter promo code OFF at checkout. This would be a great way to save on fun family outings and activities! I love getting deals on ice cream shops and treats for the kids. Here's a breakdown of the deal:
Save $5 off a purchase of $15 or more
Save $10 off a purchase of $30 or more
Save $20 off a purchase of $60 or more
Save $30 off a purchase of $100 or more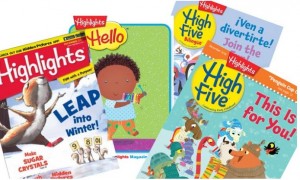 While browsing through the deals I found an awesome deal on a Highlights magazine subscription. Right now, you can get a 12-month subscription to Highlights for only $20 with promo code OFF! (Reg. $39.96) Deals on Highlights are far and few in between, so finding savings like these are great! This would be an awesome gift for little ones who love to read as well!