There are some great deals on fun things to do outside this summer! I love the sand tables and water tables – so much fun! There are sports toys, kitchen toys, wagons, swings, slides – so many fun things to choose from!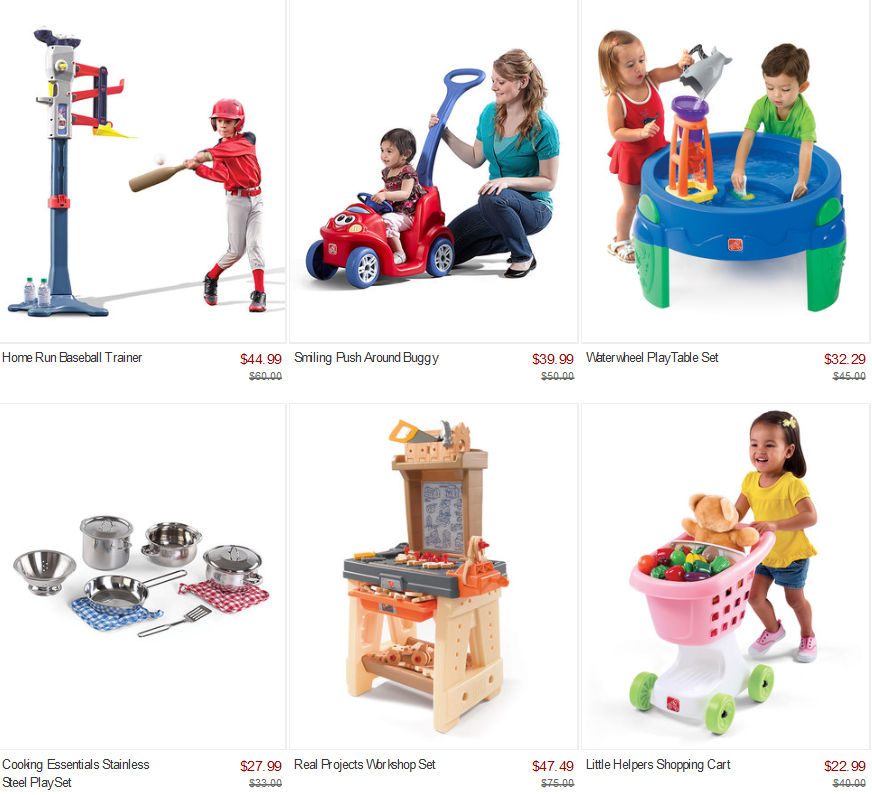 Step2 – up to 30% off! Step2 is all about fun for your preschooler and toddler. These toys provide hours and hours of imagination-based play with skills that apply to real life. In their arsenal of out-of-this-world toys, you'll find truly amazing kitchen play sets, basketball hoops, musical instruments and lots more.
WEEKEND SHOPPING SPECIAL. Place an order, then get FREE SHIPPING 'til 11:59pm pt on Mon!