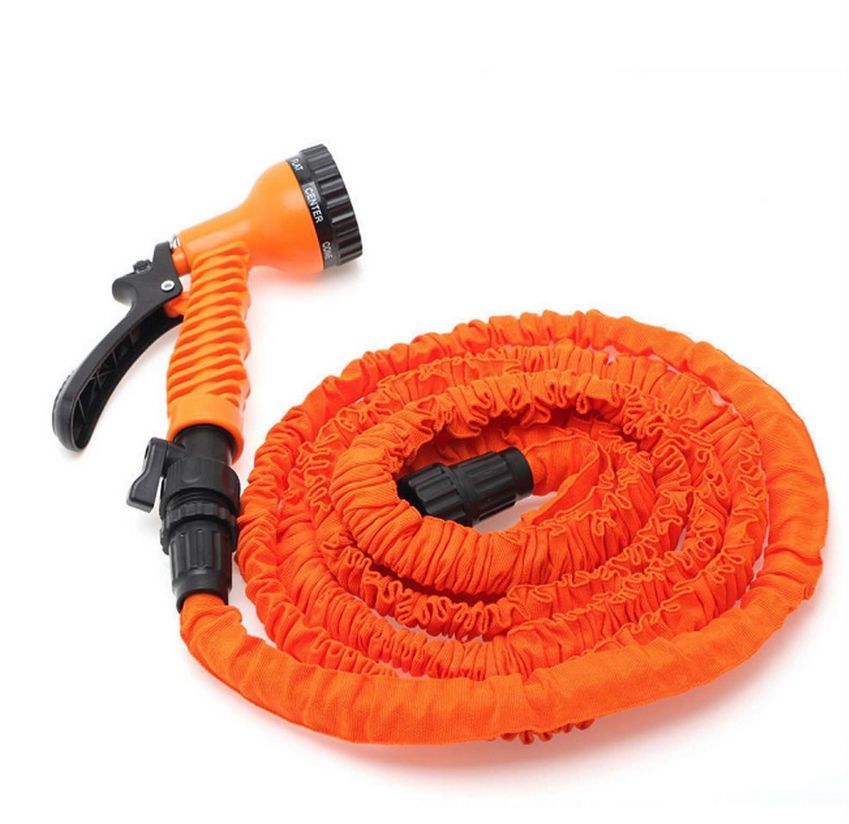 A new season is the perfect time to pick up a new garden hose. Hop over to eBay and pick up a latex expandable garden hose for as low as $7.98 with free shipping. There are a few colors to choose from, and the price depends on the length of the hose you choose.
25 foot hose—$7.98
50 foot hose—$11.98
75 foot hose—$13.98
100 foot hose—$16.98
The hose is a revolutionary hose that automatically expands up to 3 times its original length when the water is turned on and automatically contracts back when water is turned off. The hose is extremely lightweight and will eliminate the drudgery of using heavy, bulky, conventional hoses.