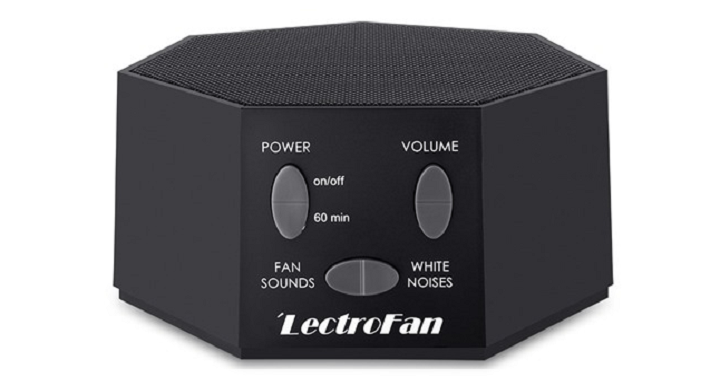 Have trouble sleeping? Or maybe you need something to help your kids sleep. Get the highly rated LectroFan ASM1007 High Fidelity White Noise Machine for only $32.99 TODAY ONLY! (November 8th) It features:
20 Unique Digital Sounds (10 Fan Sounds + 10 White Noises)
Excellent Noise Masking (Up to 20dB louder than competing machines)
Precise Volume Control (1dB increment control for 10x quieter–10x louder than fan machines)
Small, sleek and stylish functional design
Upward facing speakers for full room sound
Built-in Timer Function for gentle turn off in 60, 120, 180 minutes or left on all night
Power adapter works from 100–240 volts, 50/60 Hz for ease of use to support international travel
This machine is selling for $49.95 on Amazon so this is the deal to grab.