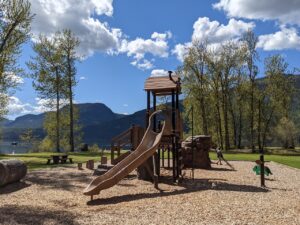 Are you looking for some great activities to do with your kids this summer that won't cost an arm and a leg? I don't know about all of you, but I am on a budget this summer and I simply cannot afford to do high-cost activities with the kids right now. That's why I am looking for all of the low-cost summer activities for kids that I can find. 
The following list of activities are all fun, cheap (or free), and will allow you and your kids to have fun and spend quality time together. What activities will you be choosing to do with your children this summer?
Low-Cost Summer Activities for Kids
Here are some ideas for you and your family to look into this summer:
Outdoor Scavenger Hunt
Do your kids like to stay busy? A great way to do this is to create a list of items for your child to find in nature, such as different types of leaves, flowers, or rocks. They can explore the neighborhood or local park while having fun.
DIY Arts and Crafts
Encourage your child's creativity by engaging them in do-it-yourself arts and crafts projects. You can use materials like paper, cardboard, paints, and recycled items to create masterpieces.
While some arts and crafts supplies can get pretty expensive, you can be sure that spending a ton of money on craft supplies isn't necessary in order to have fun arts and crafts time. 
Picnic in the Park
You may be surprised to hear this, but my kids and I have had some of our favorite memories of time spent together in the summer by packing a simple picnic lunch and heading to a local park. While you are at the park, you can let the kids play on the play structures, relax in the sunshine, play some outdoor games like Frisbee or catch, or just have a relaxed meal in nature.
Library Visits 
Many local libraries offer summer reading programs and free activities for children. Take your child to the library to borrow books, participate in storytelling sessions, or join arts and crafts workshops. 
Our local library even offers summer reading programs where they offer fun activities weekly. My big kids absolutely loved this when they were younger.