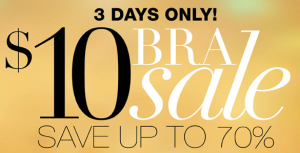 Update: Last Day to take advantage of this sale.  Site is running faster too thank goodness!
Great sale on bras going on right now on Maidenform.com! Select bras are on sale for $10. But get an additional 25% off with the code RSIM0112. Then use the code SLICKFREESHIP to get free shipping.
Thanks Bargain Blessings!