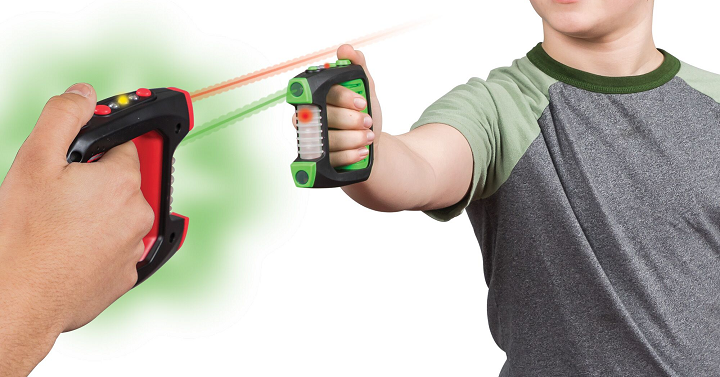 Now everyone of all ages can enjoy the game of laser tag! Get the Majik Dueling Laser Tag Hand-Held Laser Guns for only $14.96! (Reg $28.19) These guns feature:
The Majik Dueling Laser Tag set includes two hand-held laser guns (one red and one green) with LED life indication and a shooting range of over 25 feet
Each Laser Tag gun is equipped with six lives, indicated by the LED Life Indicator; lives are lost when a gun is hit by the opposing player; get hit six times and the game is over
Featuring two laser blasters, the Majik Dueling Laser Tag guns can shoot from over 25 feet; aim and fire at opponents from long distances
The LED Life Indicator of the Laser Tag set features 3 LED lights that indicate how many lives are left; each light symbolizes two lives; when the last light starts blinking, one life is left
Don't forget if, available in your area, you can opt to pick your purchase up in-store to avoid any shipping charges. Otherwise shipping is free when you spend $35 or more.