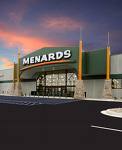 Have a Menard's near you?  Then check out the three freebies you can pick up this week:
7 1/4″ Circular Saw Blade $4,  FREE after $4 Rebate (Limit 2)
Mini Blinds Vinyl 23″ x 42″ white or ivory $2, FREE after $2 Rebate (Limit 2)
20″ Hand Saw $10, FREE after $10 Rebate (Limit 2)
Thanks to Bargain Briana for spotting these deals. check out even more Menard's weekly deals here.